Our VMS FLIP BOOKS
Please click on either one of our booklets to flip through the pages and find out more about our services.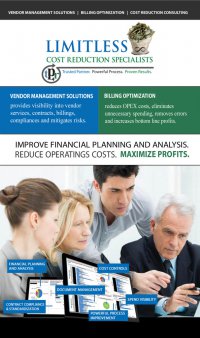 6 page brochure
38 page presentation
* These fields are required.
Contact us today at 866-504-4050 or email LIMITLESS at info@limitlesstechnology.com to learn more about our Billing Optimization Services, Vendor Management Solutions and Cost Reduction Consulting. Also connect with us below on our social media sites.